My boy is growing up fast. A few months back, an older boy we know said that he could now see that my boy was getting older. It was just after my boy had turned six years old, and he started asking for more Lego among other things. Shopping for his Christmas gifts this year only made me more aware of the fact that my boy is more attuned to what is out there. He's more specific about what he wants to add to his wishlist.
This year it's all about Star Wars. Apart from the Lego Star Wars things, which I've written a post about right here, I've got a few other things in mind for him this Christmas.
I've already got the cool Empire Strikes Back poster from the Etsy shop Handz. If my boy likes it, as much as I do, I'm thinking about getting the other two as well. I'm waiting for a frame for the poster, but I'll show you as soon as I get it framed. Keep an eye out for it on Instagram.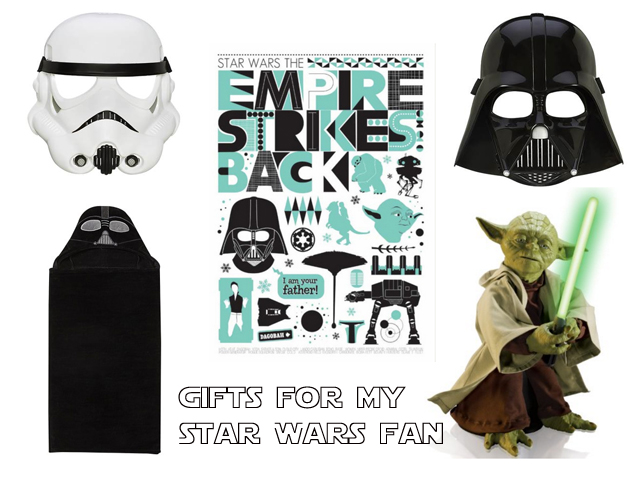 1. Star Wars Stormtrooper mask
2. Darth Vader bath wrap
3. Star Wars poster Empire Strikes Back by Handz
4. Darth Vader mask
5. Master Yoda