… doing this for the past few days. It all started this weekend, and then we finally finished the book project today. I must admit – I had never imagined that we would be able to use up this much space. It's just books! But I love it – and it has been my dream for a very long time – I wanted to get the library feeling at home. And now I've got it. Actually, I'm sitting in the living room right now – because my new office corner is in here. I'm quite happy about that as well.
So I'll leave you now with a collage of our weekend activities and my new favourite wall in our new home.
Have a lovely evening!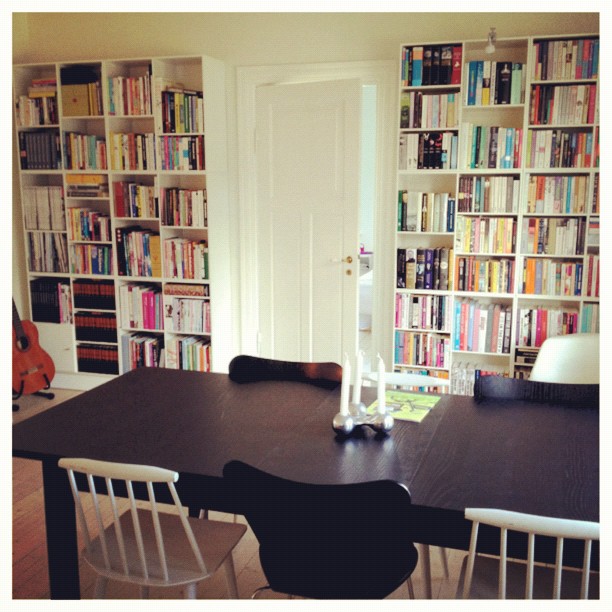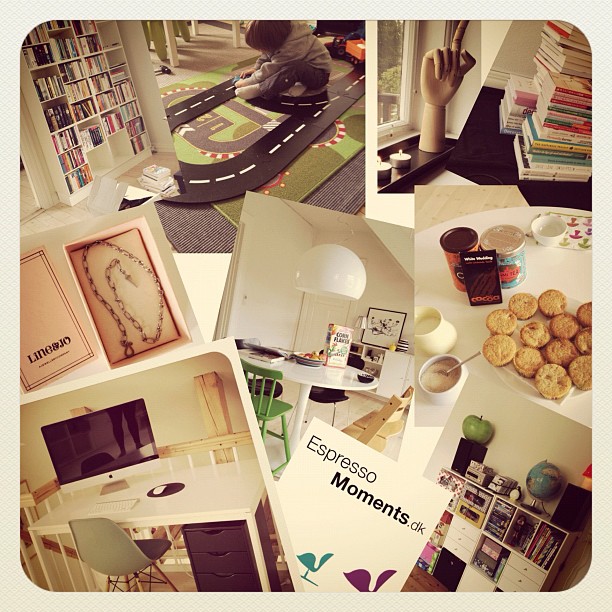 Images: Espresso Moments