In the coming months, Espresso Moments will feature travel tips from some of my favourite bloggers and friends around the world. Right now I'm working with a bunch of wonderful women on a project, which will take you around the world. These lovely ladies will share their secrets about the cities they live in, take you to their favourite spots and tell you where to get the best cup of coffee. So pack your bag and let's visit New York with my lovely friend Tina.

Hello! My name is Tina and I'm an interior designer and founder of Life in Sketch. I live in New York, New York and I'm here today to tell you about a few of my favorite places here in New York. With so many great shops and restaurants popping up daily, it's hard to really have a favorite. Things change so quickly, so there's always a new "best". Here are a some of my go-to spots that have managed to steal my heart.
Best cup of coffee: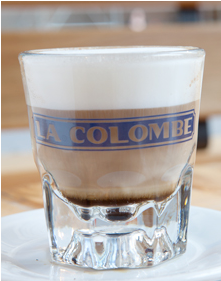 La Colombe: While La Colombe is not exclusive to New York it does make my favorite latte. It's perfect, it's strong but not overbearing and milky enough. They also have tasty pastries!
Favorite home store:
Canvas: This is tough but right now I'm loving Canvas. At Canvas you can find some nice wood furniture pieces and a variety of accessories, including pillows, candles and throws. The designs are clean and classic, and fit almost any home.
Favorite gelato: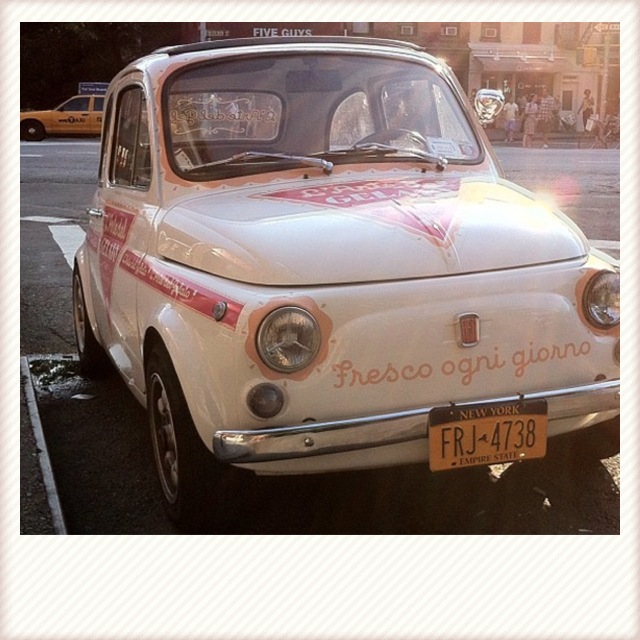 I've never been to Italy but I imagine the gelato tastes something like what I'd find at L'arte Del Gelato. The first time I tasted it my eyes almost popped out of my head! It's indescribable! There are multiple locations throughout the city so you can find one near you. Pistachio is my favorite (for now!).
Favorite "show"
Every month a series called "How I Learned" is held at a bar in the Lower East Side. On the last Wednesday of each month story tellers (who are hilarious) get together and tell their stories about the topic at hand. Past topics include how to survive, to live in New York and to keep a secret. The stories are more than funny, they are also therapeutic It's a fab night out!
Best classes for inspiration:
Third Ward is my go-to for classes. When I'm feeling uninspired or drained I try to sign up for a class. They have everything from art to culinary to photography and more. Just about anything you can ask for!
I hope you've enjoyed learning a bit about my New York! Thank you Charlotte for having me here with you today!