I've decided to start a new column on the blog in order for you to get to know me better. I want to share with you five things each week. Either things that inspired me, things that I bought, things I'm creating, things I spotted etc.
I'll be working on the blog quite a lot during the next month – so I hope to develop a few new layouts and other interesting things for you really soon.
So here's five things which either touched me, brought tears to my eyes, brought a smile on my face or just inspired me. Here's my week in five:
#1 – RIP Steve Jobs
"Have the courage to follow ur heart & intuition. They already know what u truly want to become.Everything else is secondary." – Steve Jobs
#2 – "Hello, Dear I wanted to tell you I love you"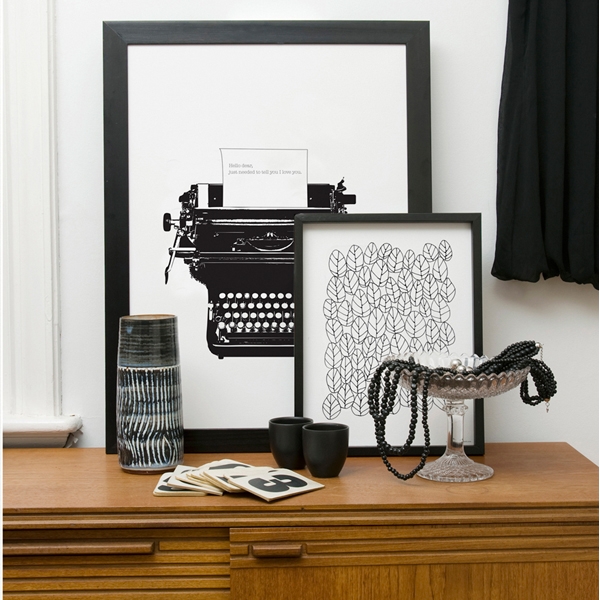 I hope this new print from BODIE and FOU's webshop with the typewriter will be hanging on my wall soon.
#3 – Lunch and a movie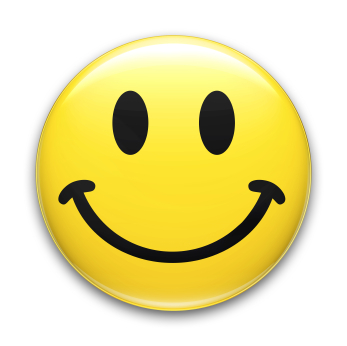 Coffee and a crossaint at Behag din Smag, shopping just the two of us, lunch at Joe and the Juice, watching One Day by Lone Scherfig, coming home to the kids and relaxing until bedtime (planning what my daughter is going to wear on Halloween – she's going to be the coolest vampire ever). The day was a total bliss, and thank God for parents near by.
#4 – Meditation
I had my second meditation class this week, and it's such a great investment. I'm pretty sure that this is only the beginning for me.
#5 – Cool home in Bolig Magasinet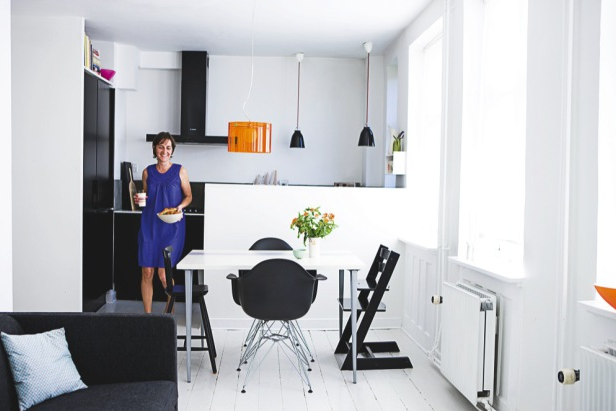 I'll return to this cool home in another post – because there is much more to show you.
So here you have it – five things important to me this week. It's actually a great way to reflect on your week, think about what you'll remember when the week is gone. I'll look forward to doing this again next week.
And on a different note, I havent forgotten about HAY – I'll be sure to post about my favourite stores this coming week.
Have a lovely weekend!
Images: Apple, BODIE and FOU, Bolig Magasinet