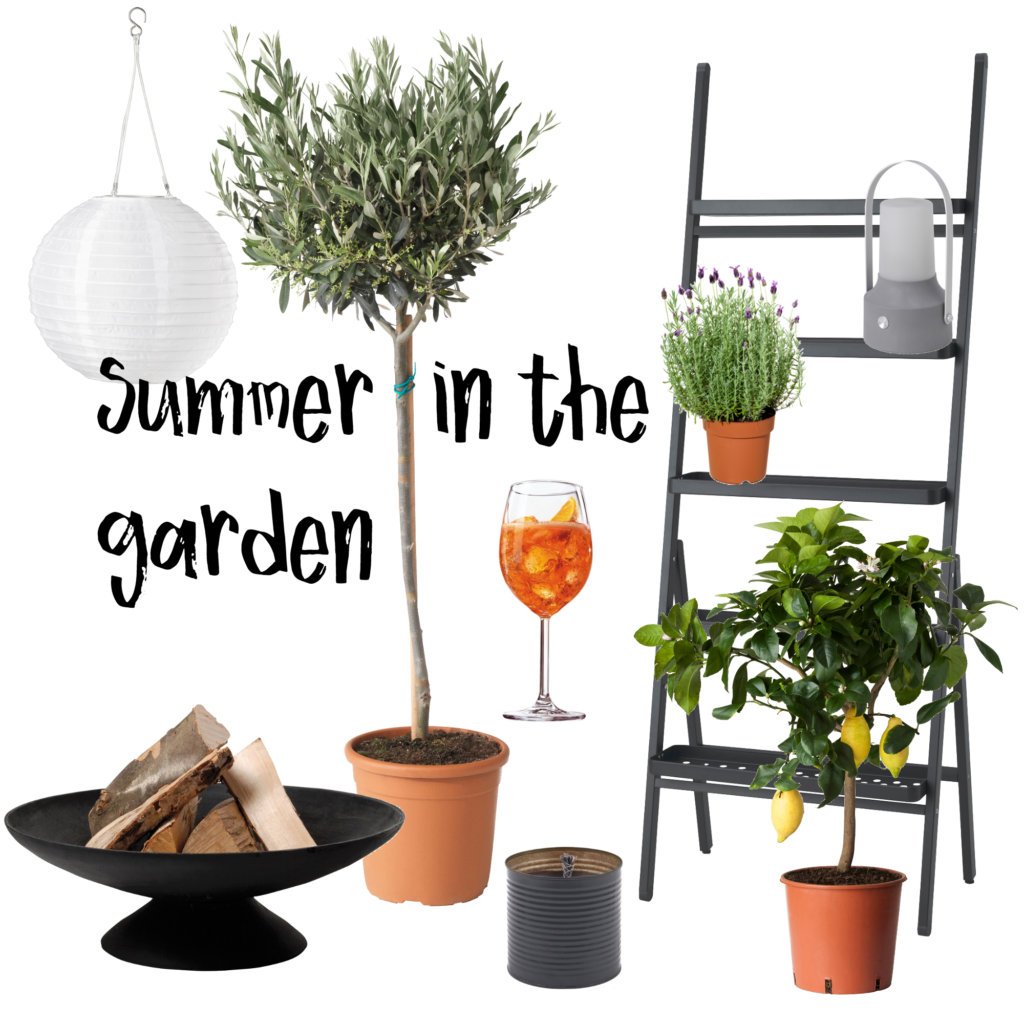 Yes, summer is finally here. I don't know about you guys, but I was more than ready for a bit of summer. Not sticky hot, but just a bit of warmth and a reason to eat outside in the garden. We're slowly getting an idea of what we want to do in the garden this year. We're, let us be honest, not garden people, but we love a bit of coziness and hygge outside with friends. The fact that our garden is rather big, and the old lady downstairs can't do anything out there anymore, well we don't have enough time, or passion to do a total makeover of the garden alone. Hopefully, a nice family will move in downstairs next, and then we can work on the garden together.
Whenever I'm trying to decide something in relation to decorating, I usually end up creating a board like this one. It helps me bring together all the elements, and then I can show my husband my ideas. He gets tired of my numerous pins on Pinterest. So I guess this is the perfect solution. For this board, I had a look at Ikea's website for inspiration and added a few extra things.
Summer in the garden – Shoppinglist:
Solvinden lamp – These I simply love!
Olive tree – I might just have a go at this one again this year
Salladskål 'plat ladder' – This is pretty cool if you ask me
Solvinden LED lamp
Lavendula plant
Citrus plant
Living by Heart Outdoor candle
Bonfire
And the most important thing, when you return with all these goods – make an Aperol Spritz and relax in your for a bit before assembling the things. There should always be time for a bit of hygge while working. I'll soo if I can snap a few pictures of our garden when I've done a bot of gardening and decorating. Hopefully, I'll be happy with the result.