I've got a few days of vacation time coming up this week. I've got a few projects planned for the week, but more importantly, the whole family is going to enjoy a few days off. Just relax and enjoy some time together.
It's time for sleeping in, playing games, reading books, eating out and watching The Brothers Lionheart by Astrid Lindgren with my daughter. We finished the book last week, and now we just need to find the movie somewhere.
Hopefully, my daughter will join me in some DIY projects. We're planning a make over of her room, and it would be cool for her to create a few things for the room herself. I kind of like these paper fruit prints made out of colored tissue paper. Find out how to make them on The lovely drawer.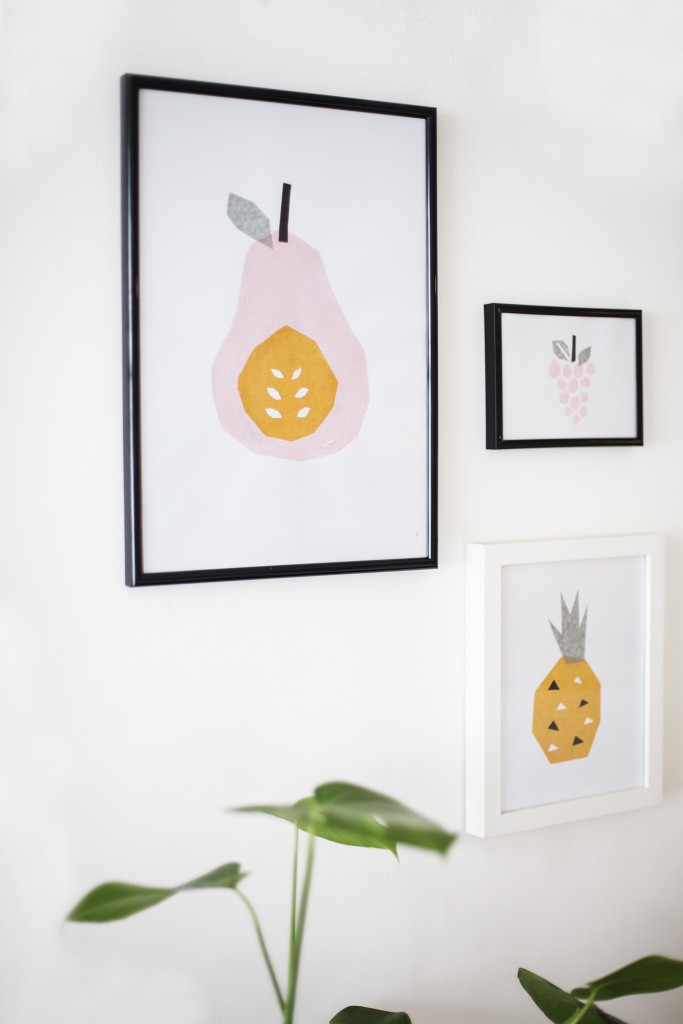 Last weekend we moved a few things in her room, and I've been cleaning out some of her stuff yesterday. It's time to add some new and fresh items and welcome spring. The sun has been shining all day yesterday, and I've even cleaned her room with one window open, while singing along to some music. What a fantastic time of the year we're approaching.
I'm collecting cool prints to make a picture wall in her room. This one is already in my boy's room, but I think I'm going to add it in her room as well.