I'm so ready for my cool spring boy to get out there again. We've been out of the game for a couple of days due to the famous flu – it's been especially hard on our little guy. It's tough when he's lying in bed, not eating and with glazy fever eyes.
At times like this, that's when I long for spring the most. No more winter flu but days and nights filled with expectations and wishes of a warm summer.
I've been looking for items to add to his wardrobe. Just a little bit. I actually find it pretty hard this season. I really hope, I'm just too early, otherwise, it's gonna be a tough season to get through. I know it's always harder finding cool clothes for boys, but it's never been this hard.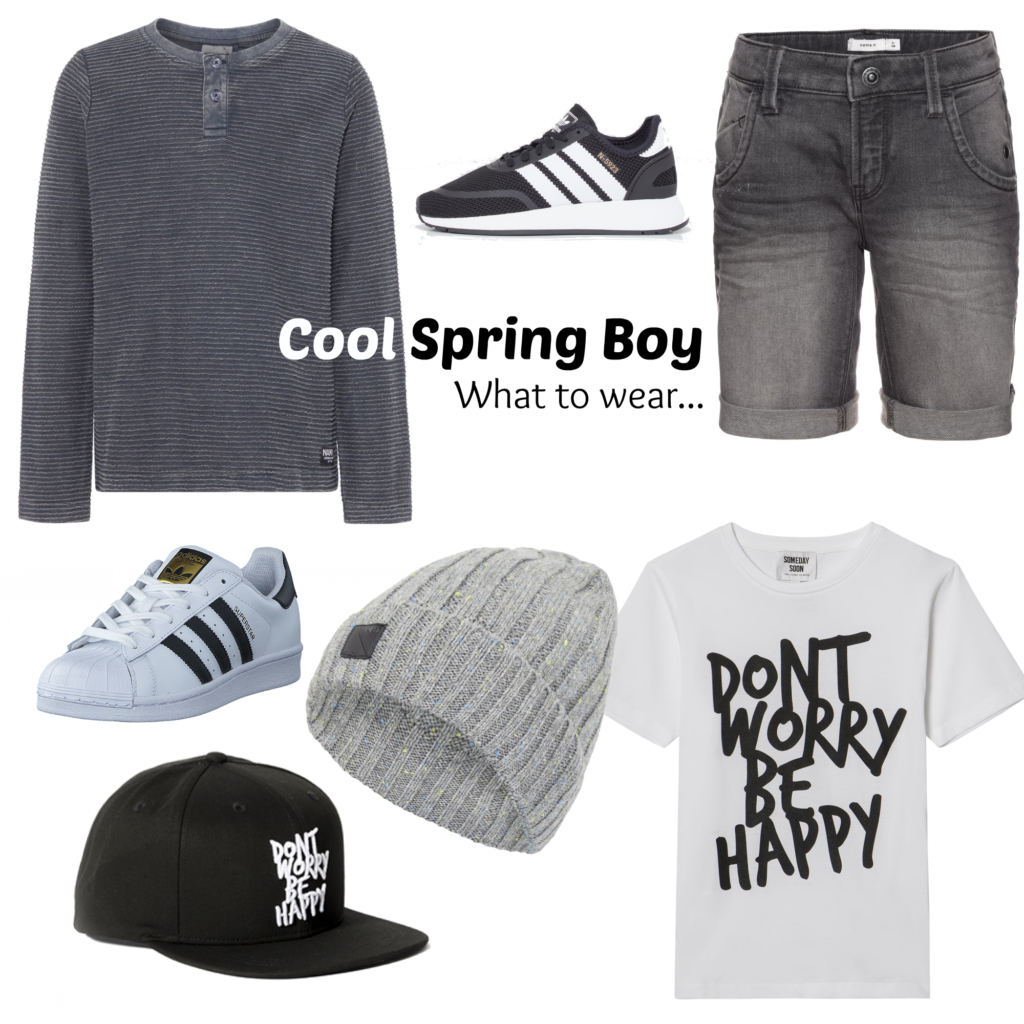 Shop the list:
Long sleeved t-shirt
Black Adidas originals N-5923 J sneakers
Grey shorts
Adidas originals Superstars Jr
Don't worry be happy cap
Grey beanie
Don't worry be happy t-shirt
* This post contains affiliate ad links *