Yesterday, an email from Nomess landed in my inbox about their Gravity Rack, which is a pretty cool wardrobe solution. It's super easy to hang. Just take a look at the video at the end of this post.
I kind of like the idea that it is easy to take down, if you need more space. It's super simple, yet very beautiful. The bended metal tube is held in its position only by a cord string – this string is fixed to the wall by two metal hooks. The Gravity Rack was designed by Thomas Schnur and the maximum weight is 20 kg.
When it's time to redo our hallway, I'll keep this one in mind.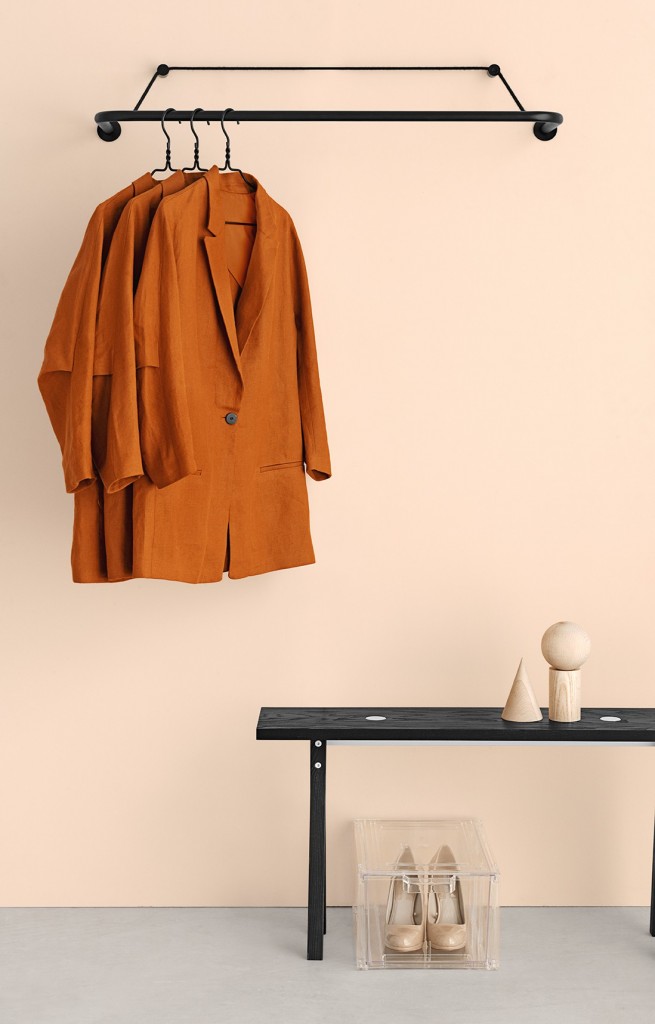 Image: Nomess