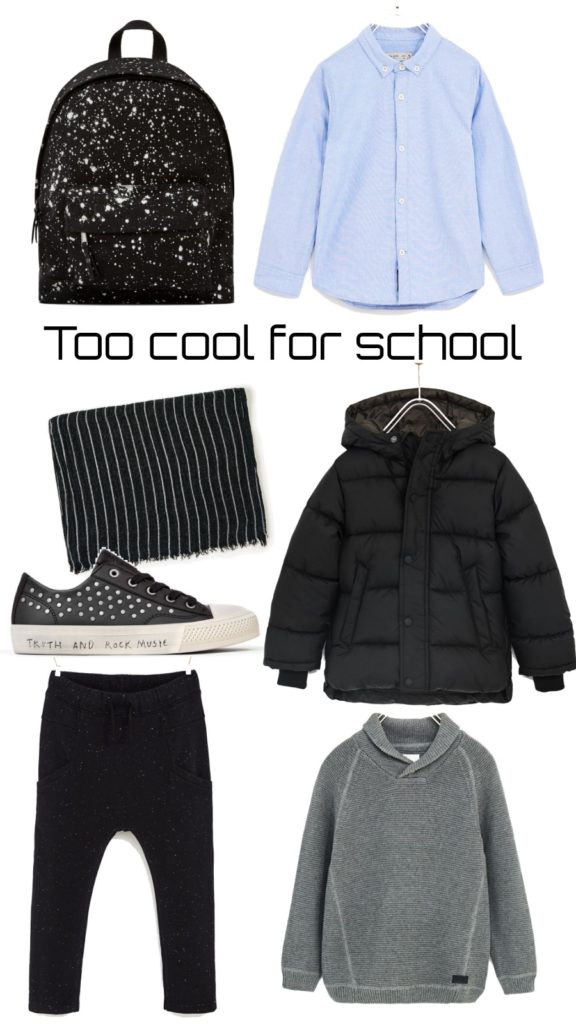 What about your boy – is he too cool for school when it comes to clothes? Last Sunday I shoved you what I would buy for my soon to be teenage girl right now. I love this season, because if you ask me there's nothing better than to curl up in some comfy clothes and just enjoy the beautiful weather. I absolutely love fall – to me it's the most beautiful time of the year.
My son is the quite opposite of my daughter – he's been very aware and direct when it comes to clothes ever since he was little. He loves cool clothes – and this summer he wanted to look like dad when he had the chance. So I figured, why not buy a blue shirt for him as well. He'll love it, and I'll enjoy watching my hubby and his mini-me walking around.
I'll add a few more posts about what I'll end up buying this season – but this one will focus on items from Zara. I like the quality (it's not half bad), it's rather cheap and they've got some pretty cool items each season. I'll add items from more expensive Danish brands as well, and I love going on a clothes hunt in order to find cool clothes for the little guy.
Shopping list:
Bag with a splash of paint
Blue shirt (Like father like son)
Black scarf
Basic fall/winter jacket
Cool rock shoes
Relaxing black pants
Grey sweater